Coffee and iPads
December 5th, 2017
---
Good Tuesday morning and welcome to the last edition of Coffee & iPads! Today's topic is the last in a series about tools you don't know you have on the iPad; specifically, annotating photos in the new iOS.
Screen Shots & Photos
In the new Photos app, if you open a photo and tap edit you will be presented with options on the right hand side that allows you to alter your photo. On the very bottom of the tool bar on the right hand side are three dots. If you tap them, one of the options is markup. Select markup to write, draw, highlight and add call outs to your photos.
In addition, if you take a screen shot (Press the home button and power button at the same time.) you are presented with these tools.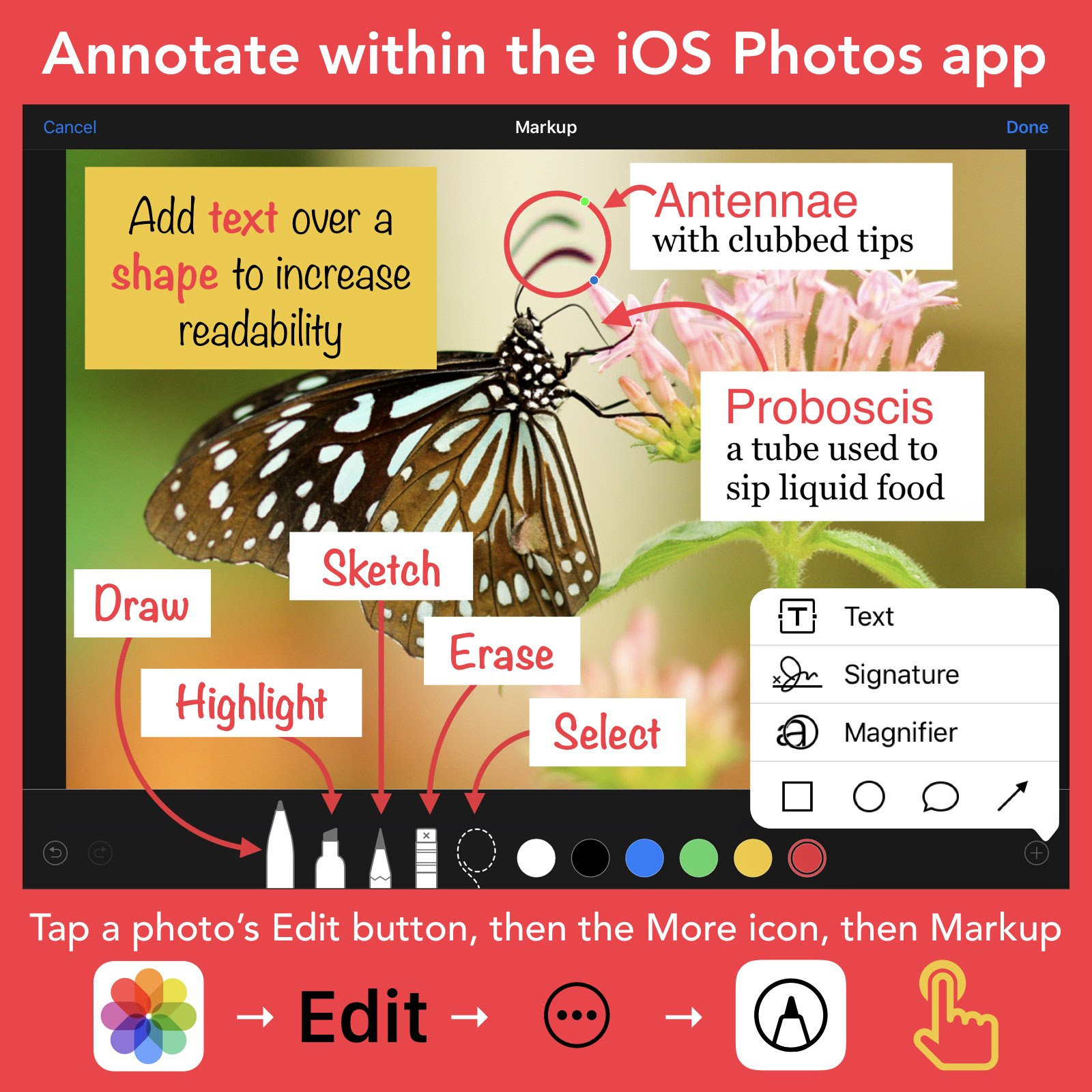 Image courtesy of Tony Vincent at Learning in Hand.
Teacher Thought Bubble
Air drop students images with speech bubbles and have them fill in the bubbles to create their own comics about a topic.
Use mark up to take photos or screen shots to explain the steps of a process.
Have students take pictures that describe a vocabulary word. Have them use markup to write the vocabulary word on their picture.
If you have your own thoughts on this topic and these suggestions, feel free to send them to me.
The End
---
This newsletter was an experiment to try another route for professional development. In the next week, you should expect to receive a survey to gauge the effectiveness of this newsletter in meeting teacher and student needs. With your feedback, I will decide the next step in this adventure. Thank you!